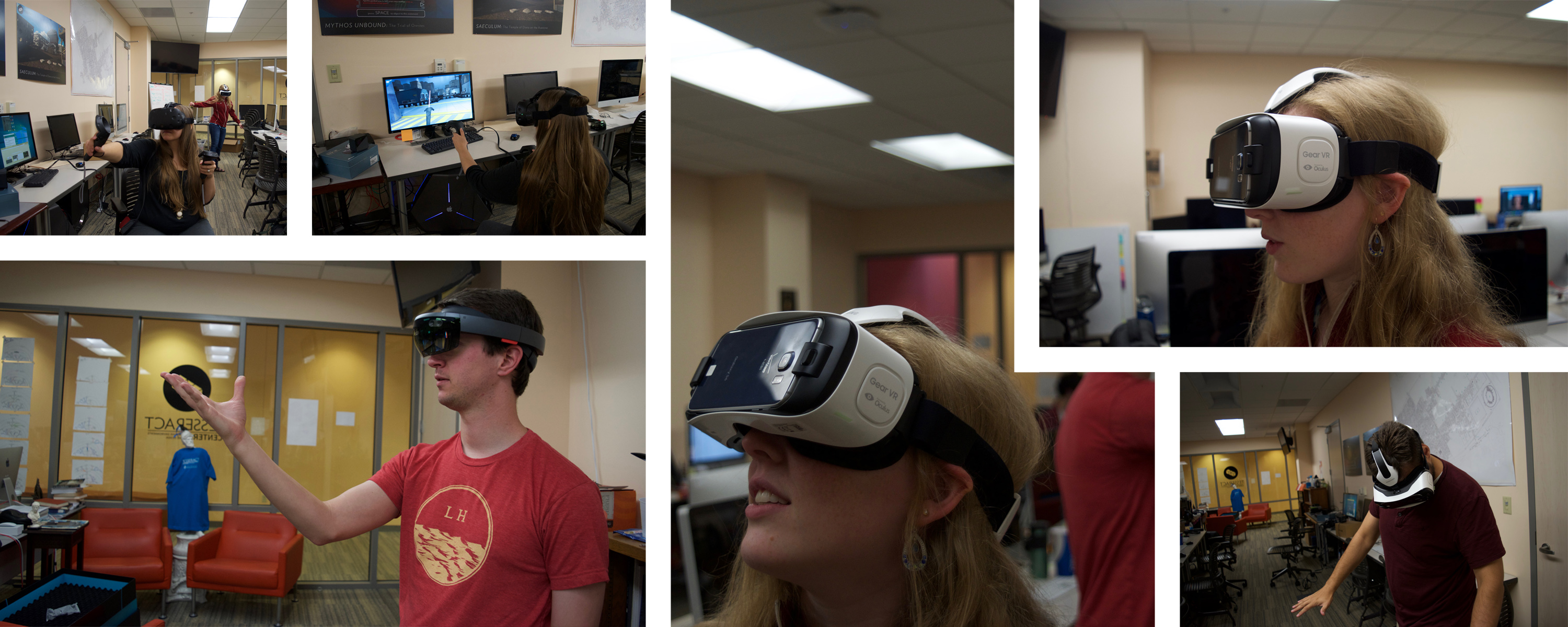 THURSDAY SEP. 29TH 6:30-9:00 P.M.
Unfolding Other Realities
Since 2014, several Virtual Reality Headsets have been released for consumers and developers, including the Gear, Cardboard, Vive, and Hololens. VR is receiving unprecedented attention in traditional and social media, including prime-time TV ads for the Samsung Gear and free Google Cardboards for all subscribers to the New York Times. Mozilla, Google, Microsoft, and Apple are actually working together on the development of WebGL, which will run 3D content natively in all major browsers. This will challenge the dominant metaphor of the web PAGE with web SPACE.
The interactive language of 3D space has largely been established by videogames.
At the Tesseract Center for Immersive Environments and Game Design, the marriage of interactive 3D, game design, and VR with education and research is our job.
Please join us for an Open House which will feature game content developed by students as part of our Game Design classes, desktop game content for online UA courses in mythology and Roman history, and demonstrations of the Gear, Vive, and Hololens headsets.
If you have any questions feel free to contact us :
Main Office: JBHT 255, 227 N Harmon Ave, Fayetteville, AR 72701
Phone: 1.479.308.8362
Email: tesseract.interactive@gmail.com
We will be hosting our event at our lab and in the atrium on the 2nd floor of the JB Hunt Building on the University of Arkansas campus.